CERN Relay Race
Concept
The race is a relay in 6 stages : 1000-800-800-600-600-400 metres.
It's a fun event, and you don't have to run fast to enjoy it. The times for the course range from under 12 to over 20 minutes, and more than 100 teams usually take part.
Route
The race starts at the roundabout in front of building 40, takes routes Curie, Bakker, Wu and Pauli towards gate B,  and then follows routes Einstein and Schrodinger towards the western end of the site, before returning via routes Siegbahn, Gregory, Feynman, Weisskopf, Bloch, and Curie to the finish where it started, in front of building 40.
The changeovers are marked on the road by three parallel lines with numbers between them that give the lengths of the corresponding legs. The changes must take place between the first and the third line. The five changeovers are :
1000m - 800m: route Einstein, near building 194
800m - 800m: route Schrodinger, near building 297
800m - 600m: route Gregory, near building 30
600m - 600m: route Feynman, near building 31
600m - 400m: route Bloch, near building 107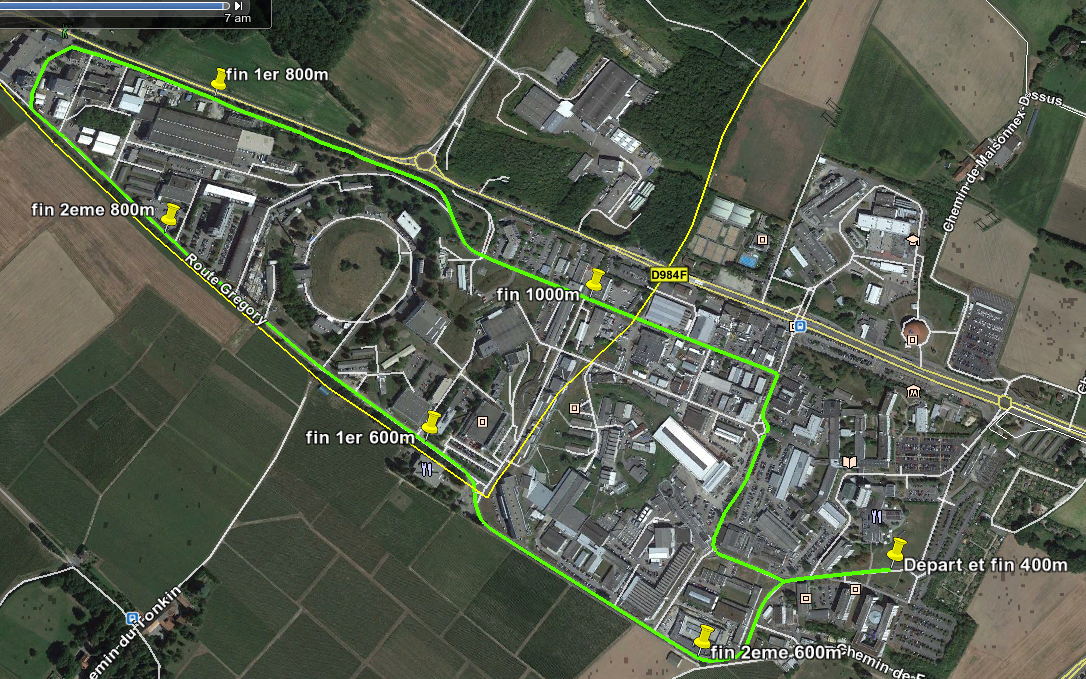 Inscriptions
Inscriptions for the Relay Race are managed through this web site. A message will appear on every page when they are open.
Team captains will need to log in with their CERN username/password to register a team. If you do not have a registered CERN account, please first register your e-mail address at https://account.cern.ch/account/Externals/RegisterAccount.aspx
Runners will need to have access to the CERN site of Meyrin on the race day. In case they do not have it, they need to register at least 48h before the race at https://indico.cern.ch/event/812494/. They will then receive by mail an access card that they need to print and bring on the day of the race, together with an ID, at entrance A.
Entry Fee
An entry fee of 70 CHF per relay team is payable when the team captain collects the numbers and baton.
The entry fee for the nordic walking is of 10CHF per participant.
The distribution of the race numbers and batons will happen 24h before the race, on Wednesday noon, between 12:15 and 13:00 in the Main Building.
Categories
CERN categories
 The 6 runners in the team must belong to the same professional unit (department, group, project, experiment, firm)
Seniors: 6 runners (women/men) , no age limits : Coupe Pierre Charrue
Dames: 6 women, no age limit
Mixte: teams including at least 2 women
Open categories
The 6 runners in the team do not necessarily belong to the same professional unit (department, group, project, experiment, firm). This includes teams invited from outside CERN. 
Open: 6 runners (women/men) , no age limits
Veterans Open: 6 runners, each runner 40 or over OR total age 270 years or more
Dames Open: 6 women, no age limits
Mixte Open: teams including at least 2 women
The winners of each category receive a trophy cup.
Challenges
There are also challenge cups for:
the best team of CERN users (unpaid associates or visitors), "Challenge Kwok"
the best team representing a firm working at CERN
department Challenge for the best represented Department
a random team, "Z challenge"
the fanciest dressing
There is a souvenir prize for each participant, and the top three teams in each category will receive a trophy.
Nordic Walking
The Nordic Walking event which will take place over a shortened version of the Relay Race circuit. The distance is 2.26km. Entries are on an individual basis. Each Nordic Walker will receive the same souvenir prize as the Relay Race runners and will count towards the Department trophy for their department.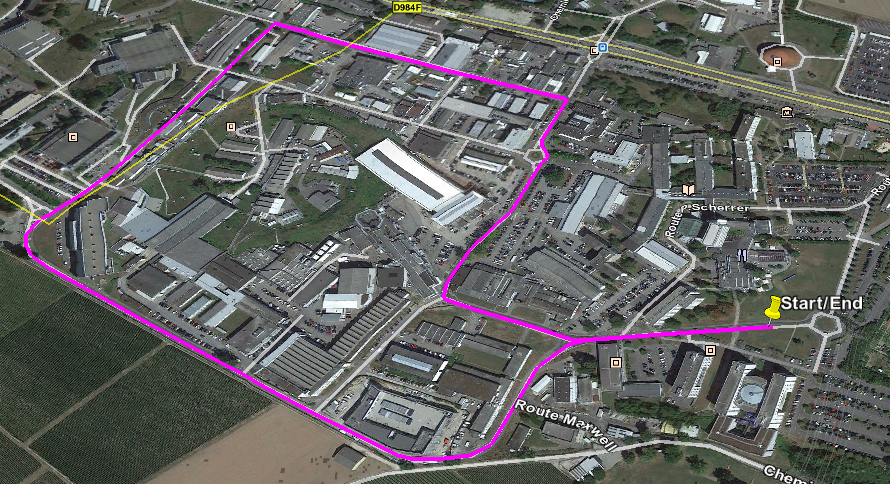 Animations
Animations will start at 12pm on the lawn in front of restaurant 1
12:00 - 12:45 Music

12:15   Start of the Race

12:45 - 13:15 Music

13:15 - 13:30 Race Result and prizes

13:30 - 14:00 Music
Numerous other events will also be taking place, and information stands for many CERN associations and clubs will be available.
You are here